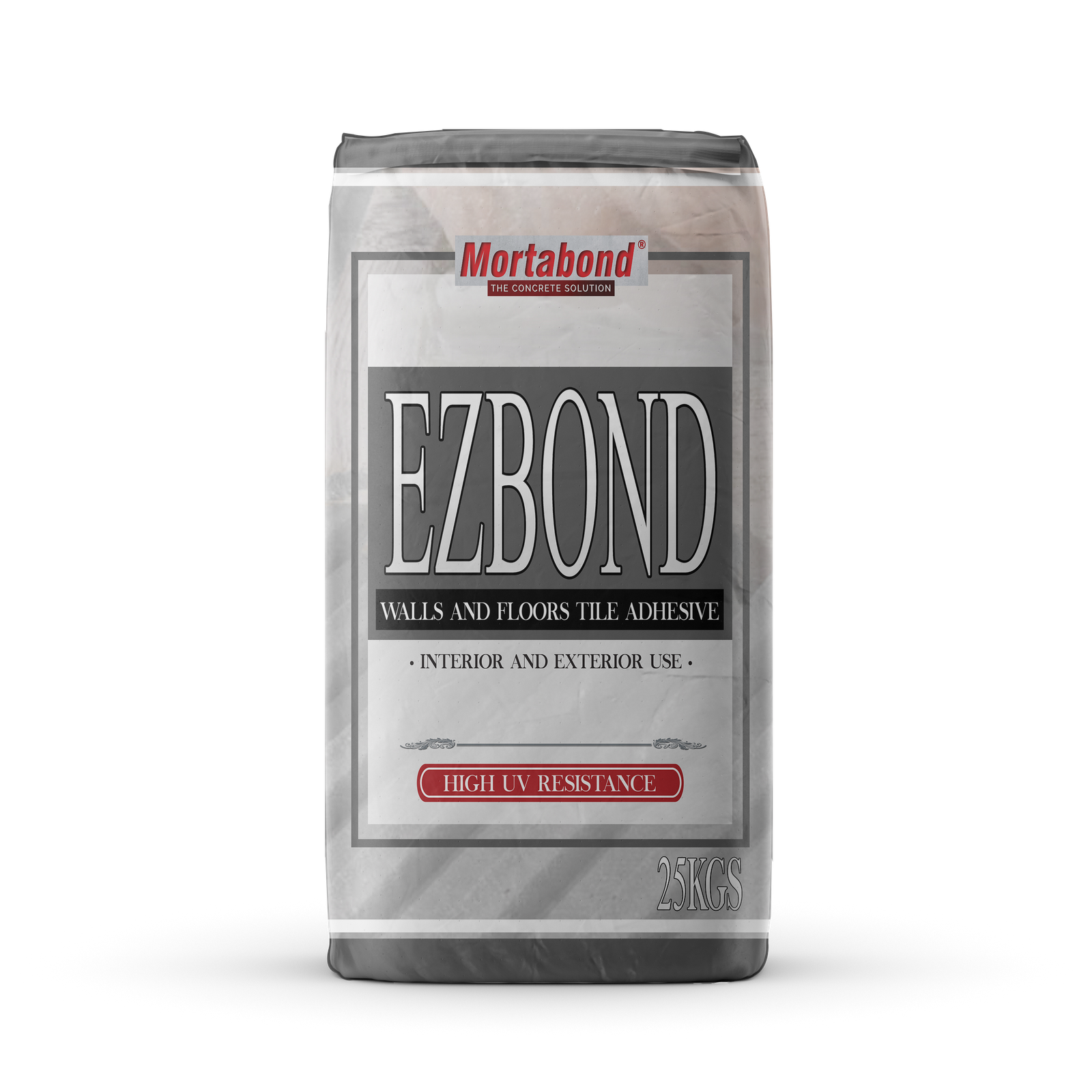 EZBOND Tile Adhesive is a mineral based, thin application adhesive with high UV resistance. EZBOND Tile Adhesive is suitable for applying ceramic, mosaic, granite, etc. tiles to interior and exterior walls and floors.
High UV resistance
Mineral Based
Easy Application
EZBOND Tile Adhesive is a mineral based, thin bed tile bonding adhesive with high UV resistance. EZBOND is made of Portland cement and selected silica sand. It is suitable for laying of wall and floor tiles. Recommended for fixing ceramic tiles on concrete walls and floors, both interior and exterior surfaces with good workability.
Application
SURFACE PREPARATION is important for good adhesion. For effective application of EZBOND Tile Adhesive, preparation for concrete substrate is essential. Make sure the substrate is clean, flat solid and free from dust, oil, wax, grease etc. Clean surface with water prior to application.
Clean the surface thoroughly with water (To saturate and lower temperature up to 25°C)
Add water to mix. Let it stand for 3 to 5 mins then re-stir DO NOT ADD WATER AFTER MIXTURE IS SET
Ratio: 5.5L water: 25 kgs Tile Adhesive
Apply EZBOND Tile Adhesive as screed for approximately 3mm THICK using RIBBED SIDE of the notched trowel
Apply tile to set firmly by moving the tile BACK AND FORTH to cover the entire back bed tile to avoid future delamination.
Let it dry. (Grout may be applied the following day)
Coverage Ratio: 25kgs Tile Adhesive: 7 to 8 sq.m.
Mixing Ratio: 5 liters of water to 25kg of EZBOND Tile Adhesive